All you need is love and … a luxury honeymoon.
Dream Big!
We can all dream! In the midst of all the wedding planning, and budgeting, and arguing about who's going to sit where, maybe you need to just dream about where you would stay if money were absolutely no object, aka, you won lotto big time.
Whether you're a city dweller, a culture fiend, all about adventure, or just love the idea of someone else doing the laundry while you laze by the pool, we've got you covered.
The Infinity Suite: Langham Hotel – London
The website boasts: At 236 square metres, the Infinity Suite is one of London's largest, most premium two-bedroom suites. Elevating the definition of a hotel suite, this elegant residence features every indulgence imaginable. From bespoke furniture to stylish sculpture, from discreet technology to a lavish infinity bath, this suite evokes a level of luxury befitting its name. The suite boasts 2 bedrooms, a large sitting room, fully equipped kitchen, and of course champagne on arrival. And starting at $31,574 a night it is definitely a luxury.
To book: The Langham, London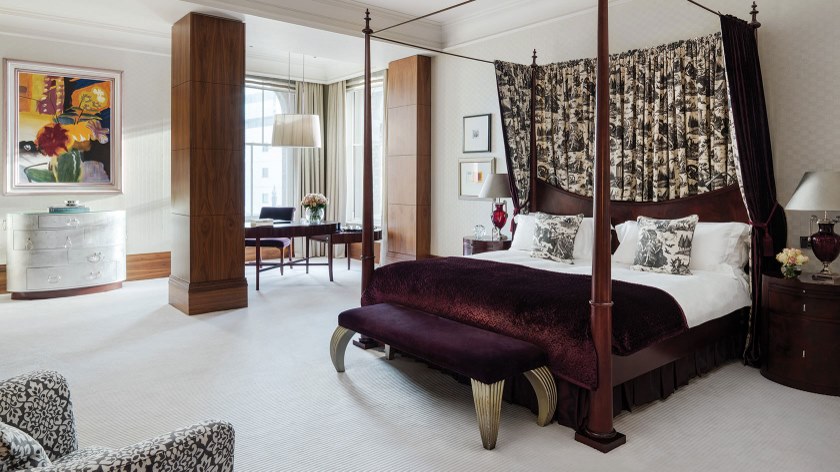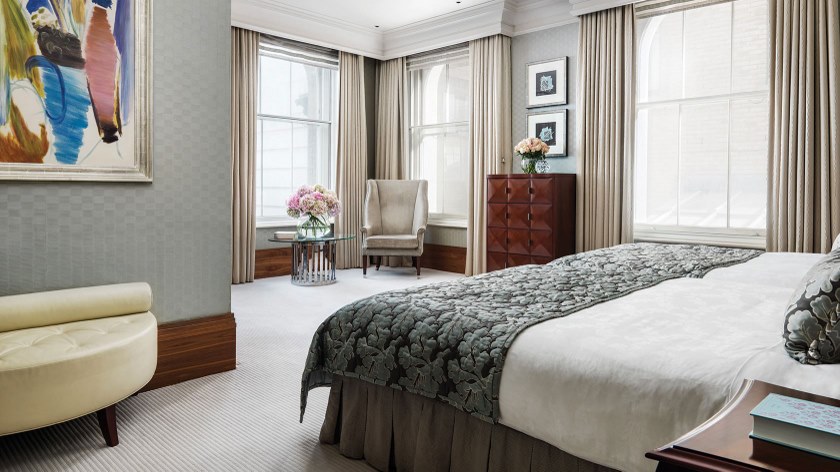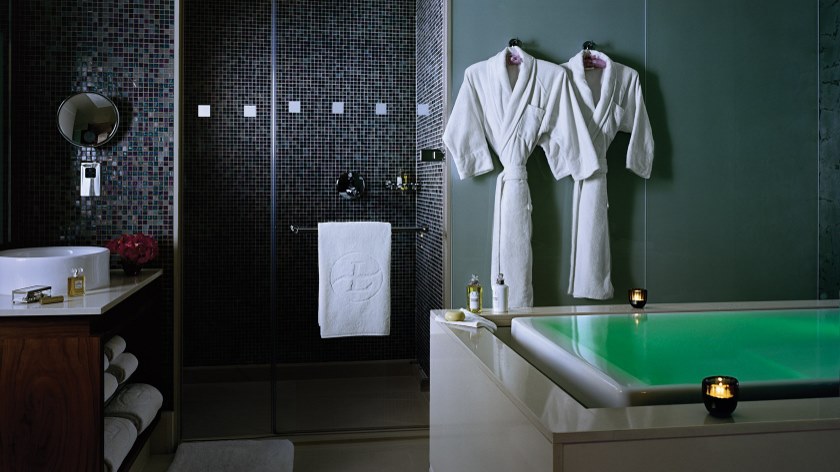 The Baros – Maldives
The website boasts: At Baros Maldives, every guest is treated to an array of facilities and services befitting a luxury hotel resort, remarkable to find on a small tropical island, thousands of miles away from the modern world. The resort provides everything from speedboat transfers to a spa to daily yoga to excursions. Prices start from $720 up to $1449 per night.
To book: baros.com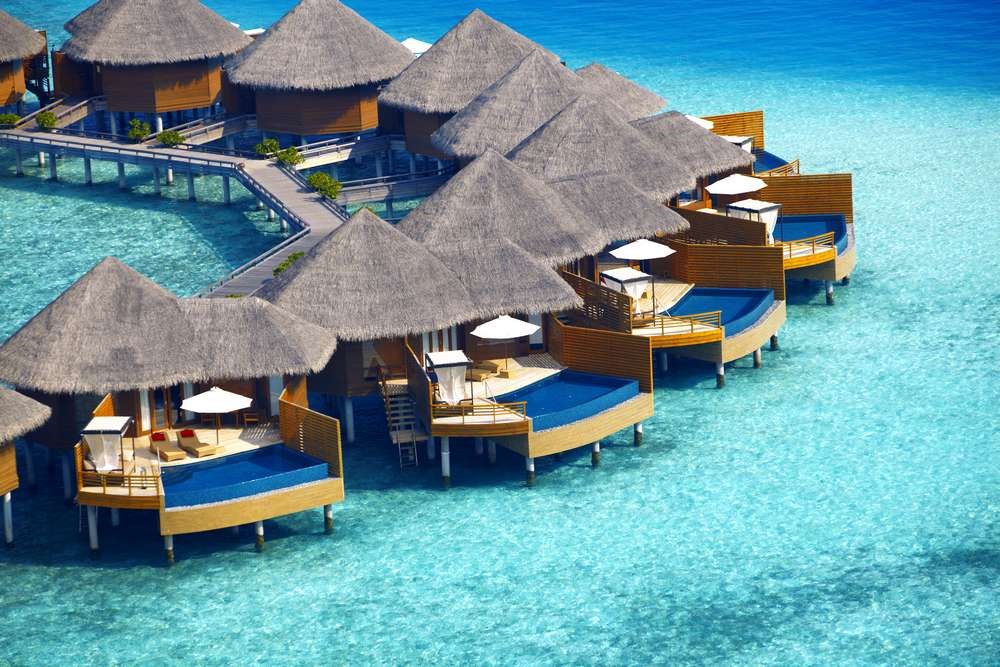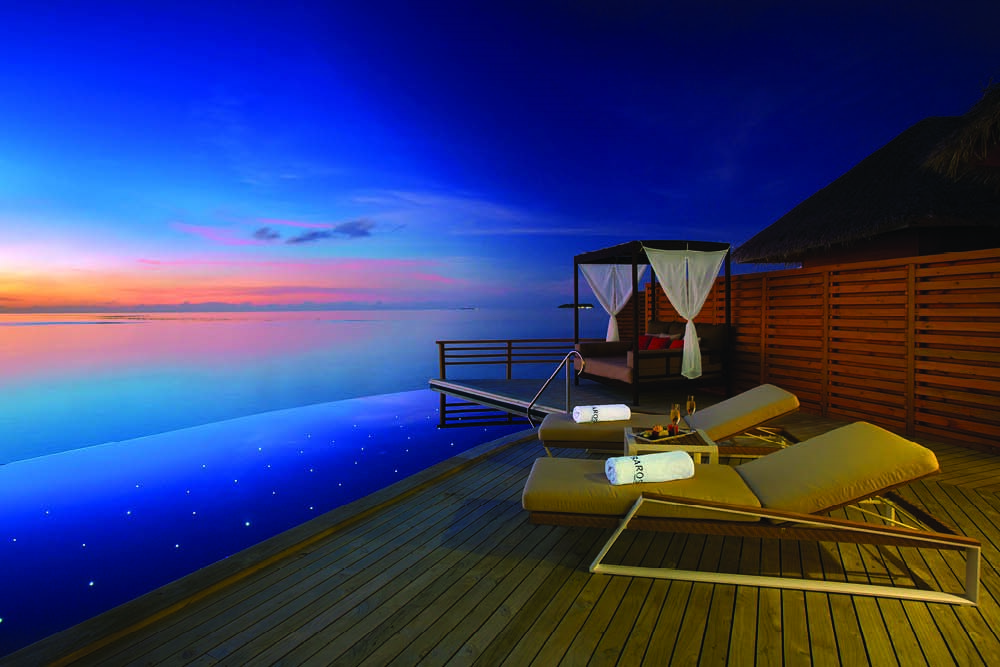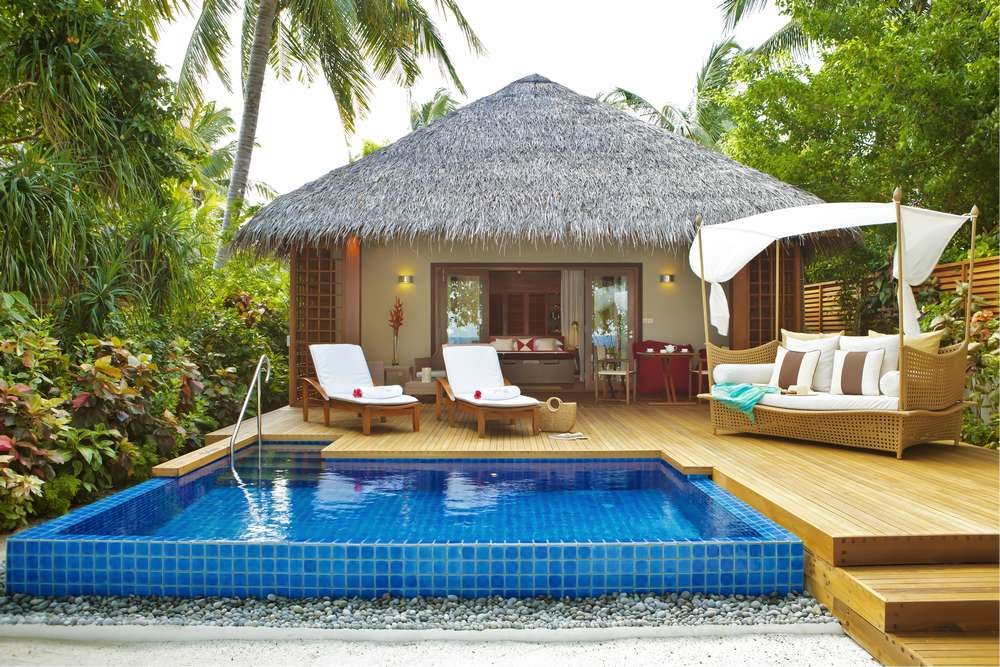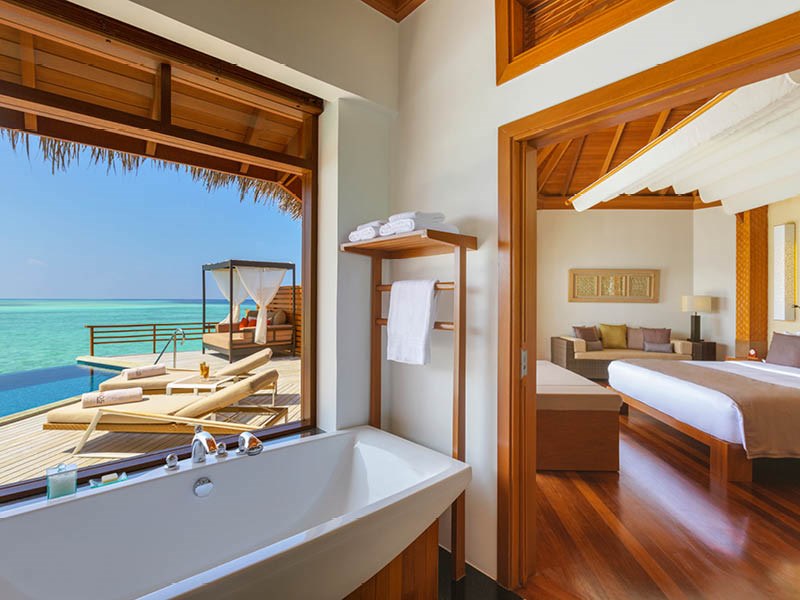 Sugar Beach – St Lucia
The website boasts: Each of our St Lucia resort's Luxury Sugar Mill Rooms, Luxury Villas, Luxury Beachfront Bungalows, and Residences affords spectacular views of the Pitons or the Caribbean Sea.
The indulgent world-class Rainforest Spa, full PADI dive facility, sumptuous waterfront dining, and chic bars and lounges ensure the quintessential St Lucia resort vacation experience, all close to the isle's top tourist attractions.
Offering space enough for families and honeymooners alike, Sugar Beach Resort Hotel, St Lucia is the premier choice among Soufriere hotels for discerning travelers seeking seclusion and tranquility amid unsurpassed natural beauty. Prices start at $876 per night.
To book: Sugar Beach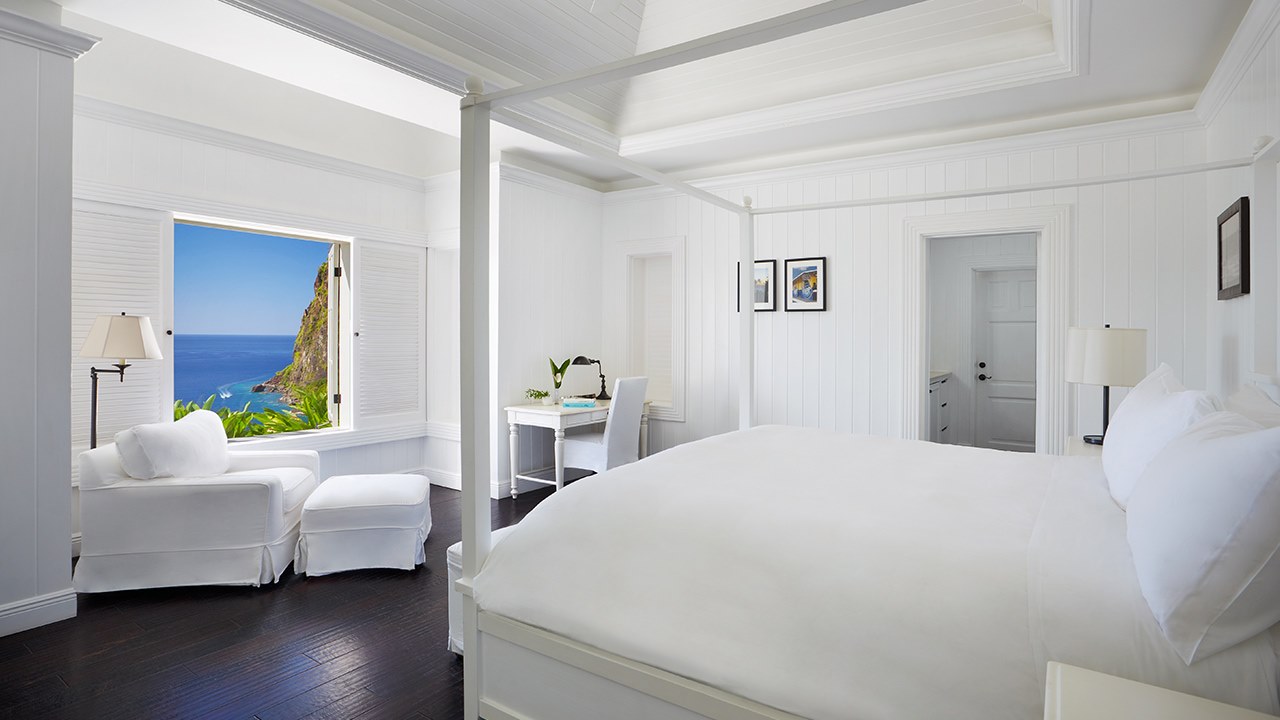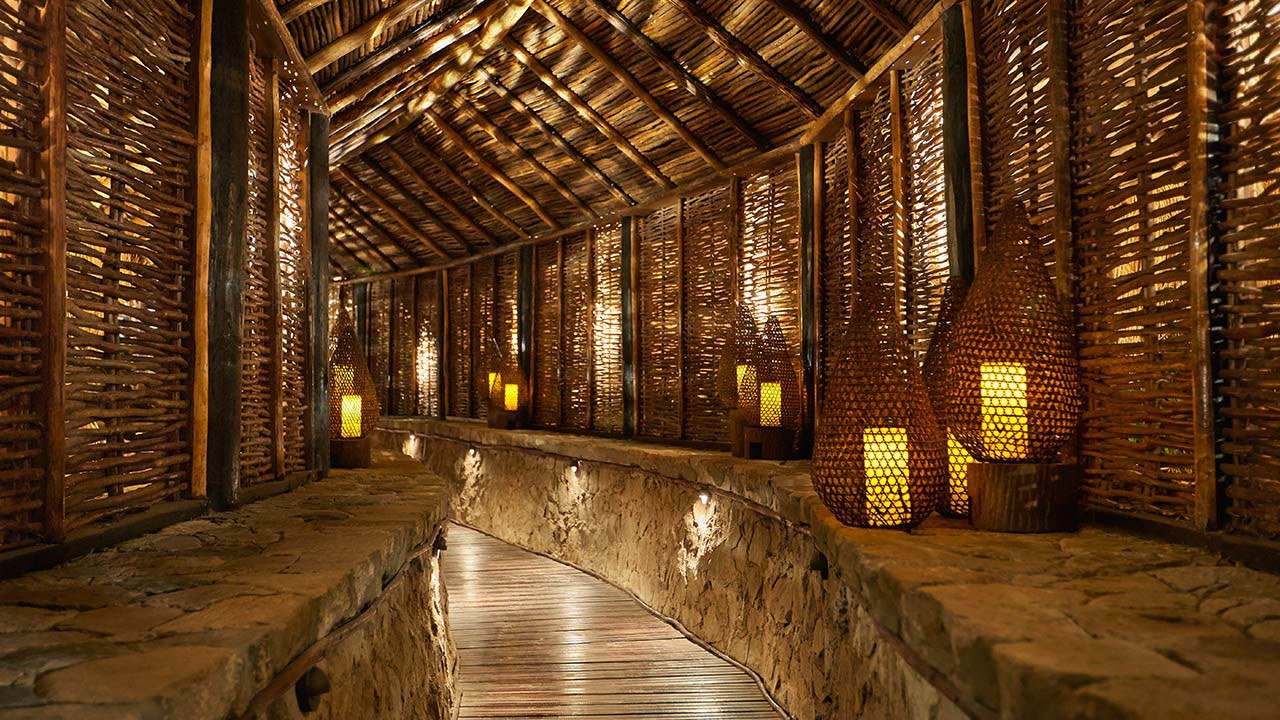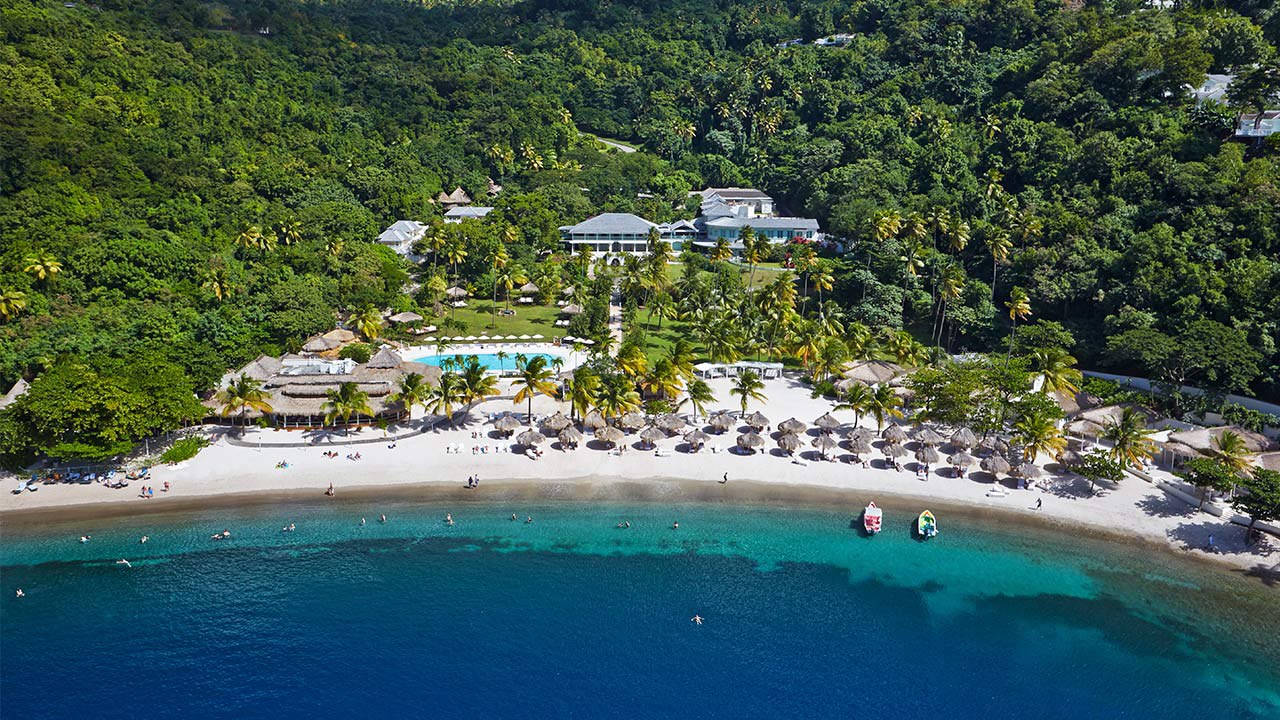 Crosby Suite: Crosby Street Hotel – New York
The website boasts: There are three glamorous Crosby Suites situated on the 9th, 10th and 11th floors of the hotel with spectacular views of the city and beyond. They are 1100 square feet and have been individually designed by Kit Kemp using a clever use of colour and texture combined with modern and antique furniture and original art. Each has a vast living/dining room with high ceilings and two full length warehouse style windows. There is a master bedroom with king bed. The bathrooms are beautifully designed in granite and oak with 2 basins and bespoke bath products. Each Crosby Suite connects to a Deluxe Junior Suite creating a spacious two bedroom, two bathroom suite that faces both east and west. Prices start at $6085 per night.
To Book: Crosby Hotel, New York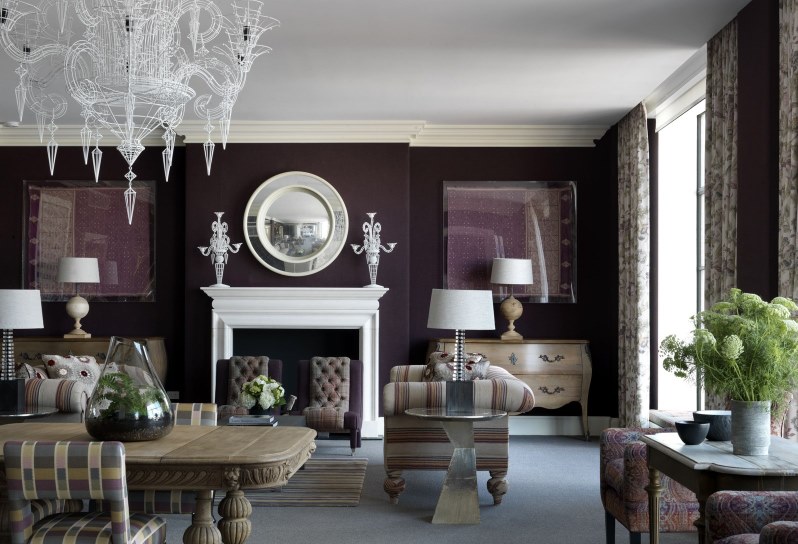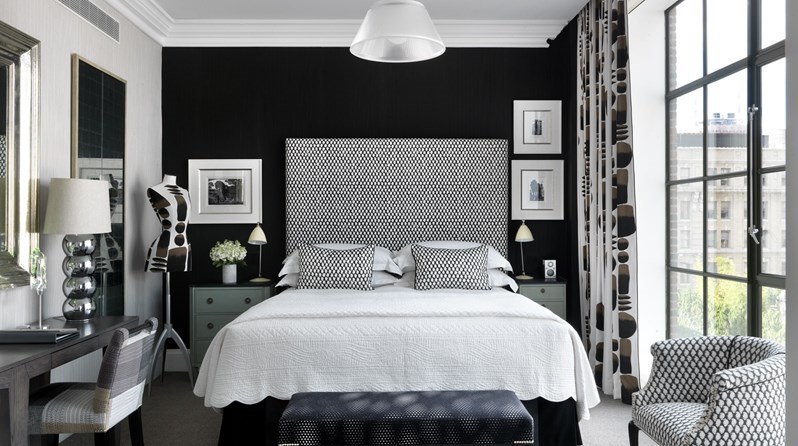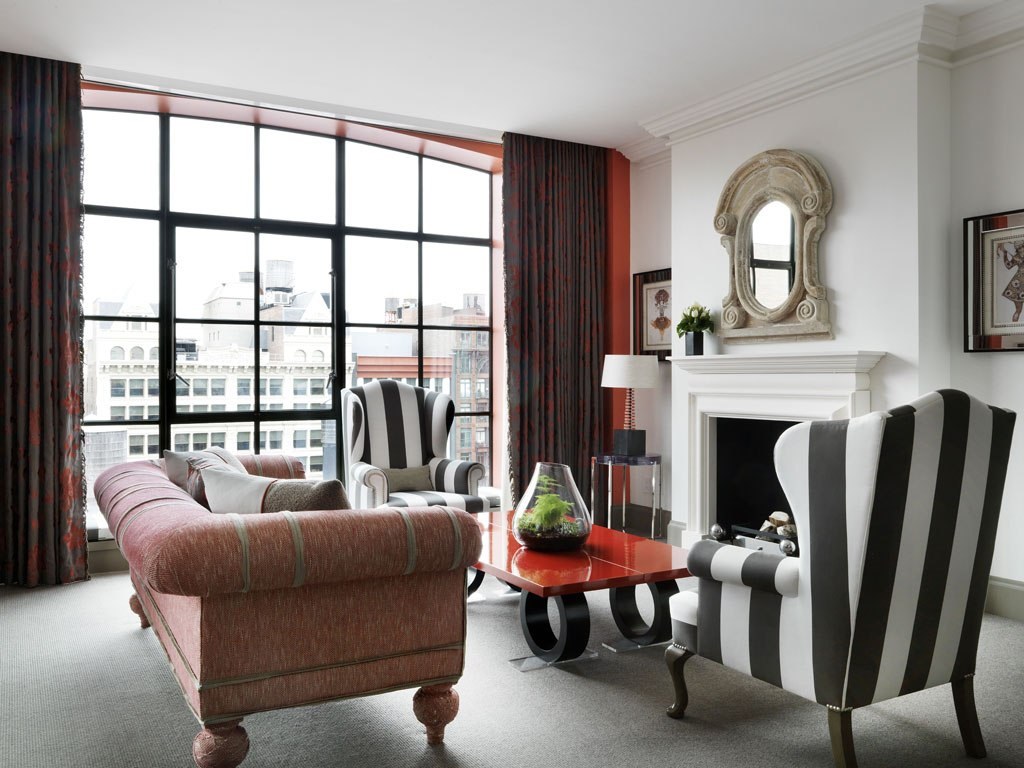 The Terrace Suite: Intercontinental Hotel – Hong Kong
The website boast: The 4,500 square foot Terrace Suite is a contemporary and elegant one-bedroom suite with a large outdoor terrace with a Jacuzzi overlooking Victoria Harbour and Hong Kong Island. The living room features creme marble floors and walnut custom-designed furniture. The bedroom has a romantic four-poster king-size bed with an adjoining open-designed bathroom with a Jacuzzi and rain forest shower for two. Prices start at $1377.59 per night.
To Book: Intercontinental Hong Kong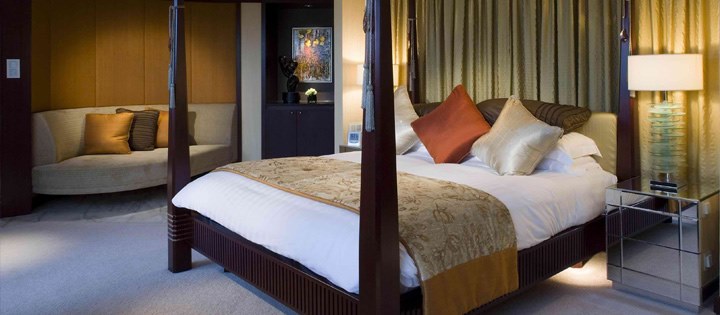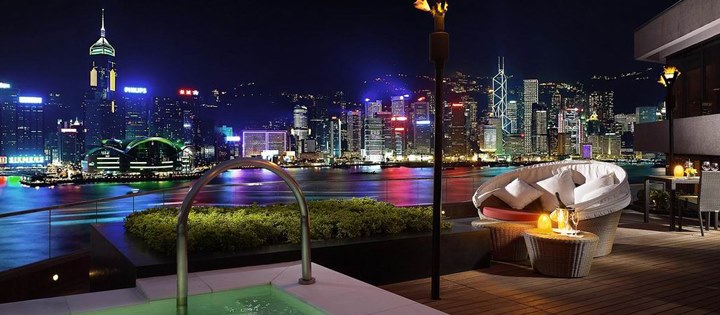 Royal Honeymoon Pool Villa: Aitutaki Lagoon Resort & Spa – Cook Islands
The website boasts: Imagine Aitutaki Lagoon, the world's most beautiful lagoon. Now imagine staying at Aitutaki's luxury private pool villa, Royal Honeymoon Pool Villa Te Arau, on your own charming private isle, Akitua Private Island. Royal Honeymoon Pool Villa Te Arau is a stunning, totally secluded retreat fit for a king and his queen. Just a 2-minute journey by small private ferry from the main island of Aitutaki transports you to your own exclusive piece of pure paradise. Now you can truly experience the world's most beautiful lagoon in the lap of this totally-private luxury pool villa. Named Te Arau in honour of the favourite wife of legendary Polynesian navigator, Chief Ru, the Royal Honeymoon Pool Villa Te Arau is designed for luxurious tropical living and features a draped 4-poster super-king bed, ensuite with glorious open-air shower, air-conditioning, Wi-Fi, iPod dock, flat-screen TV + movies and DVD/ CD player. The private swimming pool is flanked by a hydrotherapy spa bath in its own pavilion on one end and a romantic thatched daybed pavilion on the other. A separate third pavilion houses the full designer kitchen with indoor / outdoor dining.
Fully enclosed in its own lush private garden, the tropical-luxe Royal Honeymoon Pool Villa Te Arau showcases polished island hardwoods and black pearl-shell painstakingly worked by local craftsmen into beautiful flooring, feature furniture pieces and objects d'art used throughout the villa. Prices start at $1226 per night.
To Book: Aitutaki Lagoon Resort